Apple iMac MK452 21.5-inch Intel Core i5 7th Gen 8GB RAM 1TB HDD
Intel Core i5 2.30GHz
8GB RAM
1TB (1000GB) HDD
21.5″ glossy TFT Active Matrix LCD
ATI Radeon HD 2400 XT
Weight: 5.68 kg
Display: 21.5-inch (diagonal)
Maya / Pre-sale Questions
Need Help? Contact Us via WhatsApp
Compare
Description
  Product overview
Retina is colossal and ginormous: The idea behind iMac has never wavered: to craft the ultimate desktop experience. The best display, paired with high-performance processors, graphics, and storage — all within an incredibly thin, seamless enclosure. And that commitment continues with the all-new 21.5‑inch iMac delivers such spectacular image quality that everything else around you seems to disappear. Adding up to the most immersive iMac experience yet — and another big, beautiful step forward.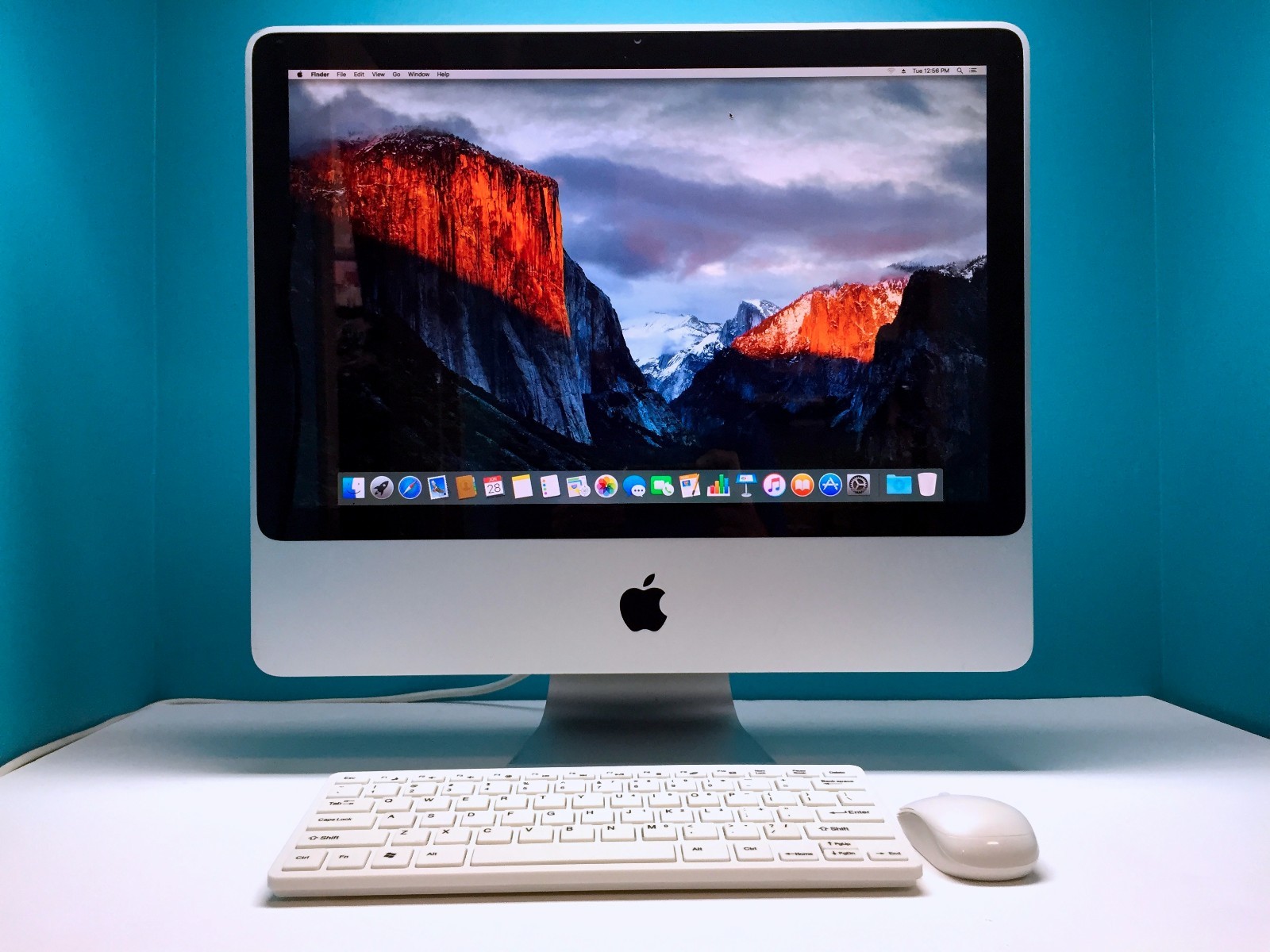 Accuracy. Brightness. Clarity. Regardless of how you measure the quality of a display, Retina is in a class by itself. The pixel density is so high that you won't detect a single one while using iMac. Text is so sharp, you'll feel like you're reading email and documents on a printed page. And with a new, wider color gamut, the Retina display is able to deliver even more available colors — 25 percent more. So every photo and video you see appears even more true to life.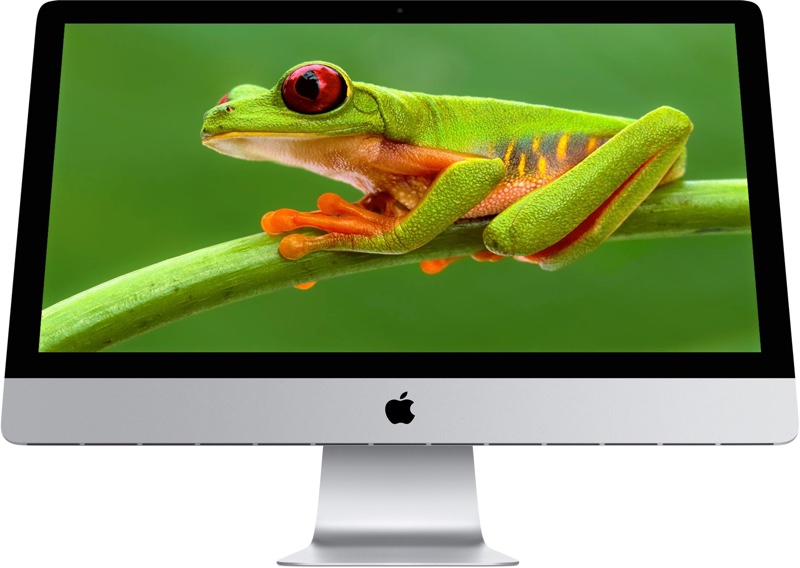 Design Innovation from  edge to cutting edge.
An incredible amount of engineering was required to bring the Retina display to the iMac family. Witness a design that's just 5 mm at its edge — yet entirely capable of making everything around you fade into the distance. This ensures that nothing gets between you and your favorite content. Seamless and beautiful, iMac with Retina display is an elegant addition to your workspace, representing a depth of technology at the height of design.
  Fast connections for high performance.
iMac is astonishingly thin. But it's jam-packed with advanced technology. Two Thunderbolt 2 ports come standard on all iMac models and deliver blazing-fast data transfer for external drives and cameras. Four USB 3 ports give you plenty of options for connecting peripherals, including your printer, video devices, and more. And with ultrafast three-stream Wi‑Fi and Bluetooth 4.0 wireless technology, you're instantly connected to all your favorite content.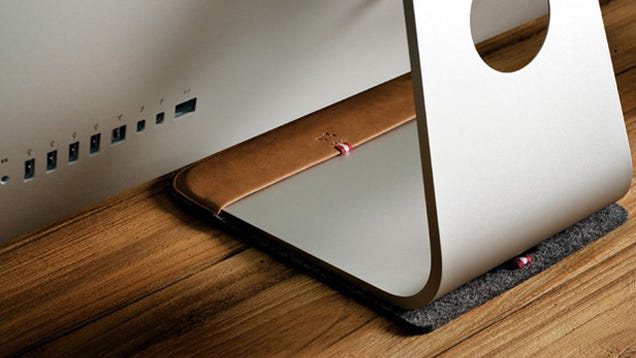 Technical features
This spectacular iMac features a Corei5-8GB-1TB-MK442 with two independent processor "cores" on a single silicon chip, a 4 MB shared level 2 cache, an 800 MHz system bus, 8 GB of RAM (667 MHz DDR2 SDRAM, PC2-5300), a 1TB 7200 RPM Serial ATA hard drive, a vertically-mounted slot-loading DVD R DL "SuperDrive", ATI Radeon HD 2400 XT graphics acceleration with 128 MB of GDDR3 memory, a built-in iSight video camera, and built-in stereo speakers underneath the 21.5″ glossy TFT Active Matrix LCD (1680×1050 native) display designed to "bounce sound off the desk below".
Externally, the "Aluminum" iMac core i5″ models feature "elegant" aluminum cases and have a glass cover that "joins precisely to the aluminum enclosure creating a virtually seamless front surface" — compared to white plastic cases used by the models these replaced. Additionally, the "Aluminum" systems were paired with a "new ultra-thin aluminum" Apple Keyboard (0.33 inches at the front edge) based on the polarizing keyboard design introduced with the Macbook.
Internally, some "Aluminum Core i5" models have faster processors than their predecessors, but all have a faster "Santa Rosa" motherboard design with an 800 MHz frontside bus (up from 667 MHz), additional RAM capacity, and both a Firewire "400" port and Firewire "800" port.