Nikon D3500 DSLR Camera, 24.2 MP 5 FPS,18-55mm VR Kit f/3.5 – 5.6G VR Lens Black
    Key Features
24.2MP DX-Format CMOS Sensor
EXPEED 4 Image Processor
No Optical Low-Pass Filter
3.0″ 921k-Dot LCD Monitor
Full HD 1
Bluetooth Connectivity
Maya / Pre-sale Questions
Need Help? Contact Us via WhatsApp
Compare
Description
     Overview
Capture beautifully vibrant pictures and videos in nearly any condition with the Nikon D3500 AF-P 18 -55mm DSLR Camera. It features a DX-format 24.2MP CMOS sensor that lets you shoot sharp and detailed, attention-grabbing pictures. This high-performing camera enables you to record 1080p videos at 60/50/30/25/24p effortlessly. It features 11 autofocus points that fine-tune the settings for each shot, making it incredibly easy to capture fast-paced objects. Also, you can use the zoom capability of this camera for shooting wide-angle videos or tight close-ups. This camera comes with two matched lenses for top-class photography experience. The AF-P DX NIKKOR 18-55mm f/3.5-5.6G VR lens is an exceptional choice for landscapes, videos, and other wide perspective shot. The AF-P DX NIKKOR 70-300mm f/4.5-6.3G ED is ideal for sports, nature, concerts, and more.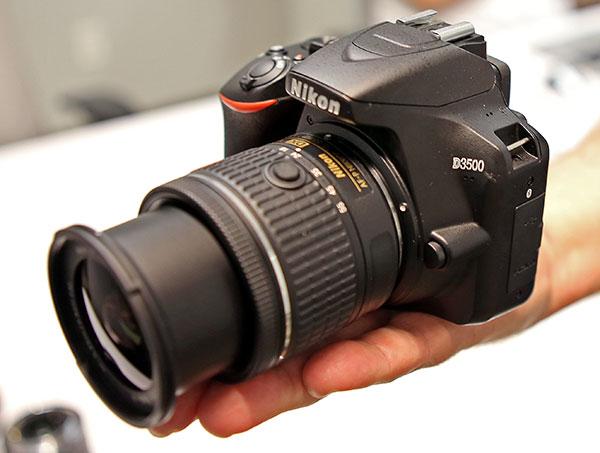 Beautiful caption
You don't need to be a photographer to know a great photo when you see one. And you don't need to be a photographer to take a great photo—you just need the D3500. It's as easy to use as a point-and-shoot, but it takes beautiful DSLR photos and videos that get noticed. It feels outstanding in your hands, sturdy and balanced with controls where you want them. It's compact, durable and versatile, ideal for travel. And it works seamlessly with compatible smartphones, making it easier than ever to share your great photos. Even if you've never picked up a DSLR camera, you can take beautiful pictures with D3500.
Newbies welcome; If you can take a picture with your smartphone, you can take a great picture with the D3500. Auto Mode delivers amazing results in nearly any situation. If you want to learn while you shoot, turn on Guide Mode and follow simple on-screen guidance. Less thinking. More shooting: The D3500 is fast, responsive and simple to use. You won't be stuck fussing with camera controls while a great moment passes you by. Just point, shoot and share amazing photo after photo.
    Connect to Your Device
Attach the optional WU-1a Wireless Adapter and marvel as the photos you take with the D3500 instantly appear on your compatible smartphone or tablet. Share your favorite shots without missing a beat—text them, email them, upload them to your favorite social networking sites—it's your choice! You can even use your compatible smartphone or tablet as a remote monitor for the D3400. See what the camera sees and fire the shutter, perfect for self-portraits and group photos that actually include you.
   Advanced Features
Onboard editing features like Retouch Menu enable you to alter, crop, add special effects, etc. to your images right on the camera, without the need for special software. The Guide Mode on this advanced SLR camera provides step by step instructions while capturing these photos and videos. Six common Scene Modes and Full Green Auto mode even let novices click stunning footage in an instant. You can transfer the photos and videos to your smartphones and tablets wirelessly, or shoot the footage using these devices by attaching an optional WU 1a Wireless Adapter. This cutting edge SLR camera comes in a jet black color.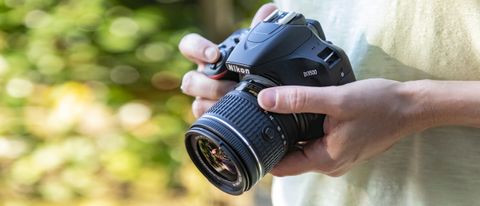 Breathtaking Image Quality 
The Nikon D3500's optical viewfinder gives you a true view through the lens of the camera. It makes it easy to frame your shots, follow moving subjects, zoom in on objects, and do much more. The D3500's 11-point Autofocus System locks onto your subjects as soon as they enter the frame and stays with them until you catch the shot you want. Even fast-moving subjects are captured with tack-sharp precision. And when you're recording Full HD video, Full-time Autofocus keeps the focus where you want it.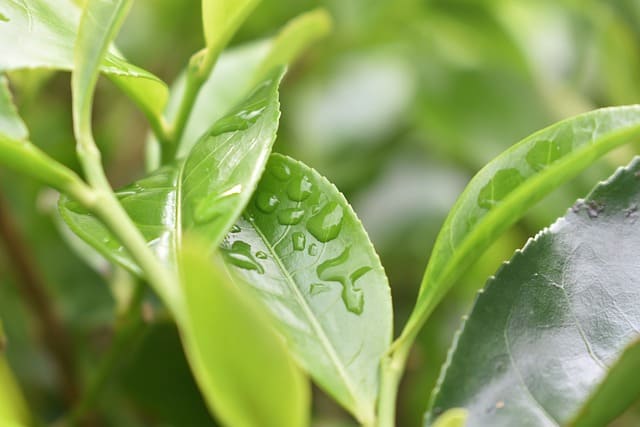 24.2MP DX-Format CMOS Sensor
EXPEED 4 Image Processor
No Optical Low-Pass Filter
3.0″ 921k-Dot LCD Monitor
Full HD 1
Bluetooth Connectivity