Samsung Galaxy Buds+ (Plus) (R175)
Maya / Pre-sale Questions
Need Help? Contact Us via WhatsApp
Compare
Description
The earbuds changing the way
you experience sound.
Introducing Galaxy Buds+.
Our first ever wireless earbuds with a 2-way
speaker delivering sound by AKG.
Enjoy a premium listening experience with crystal clear calls
and long-lasting battery power.
Studio quality, outside the studio
AUDIO
Escape into your music
Experience rich, natural sound with Galaxy Buds+'s new, 2-way dynamic speaker system and boosted driver. The powerful bass and smooth higher frequencies will have you moving to the beat wherever you go.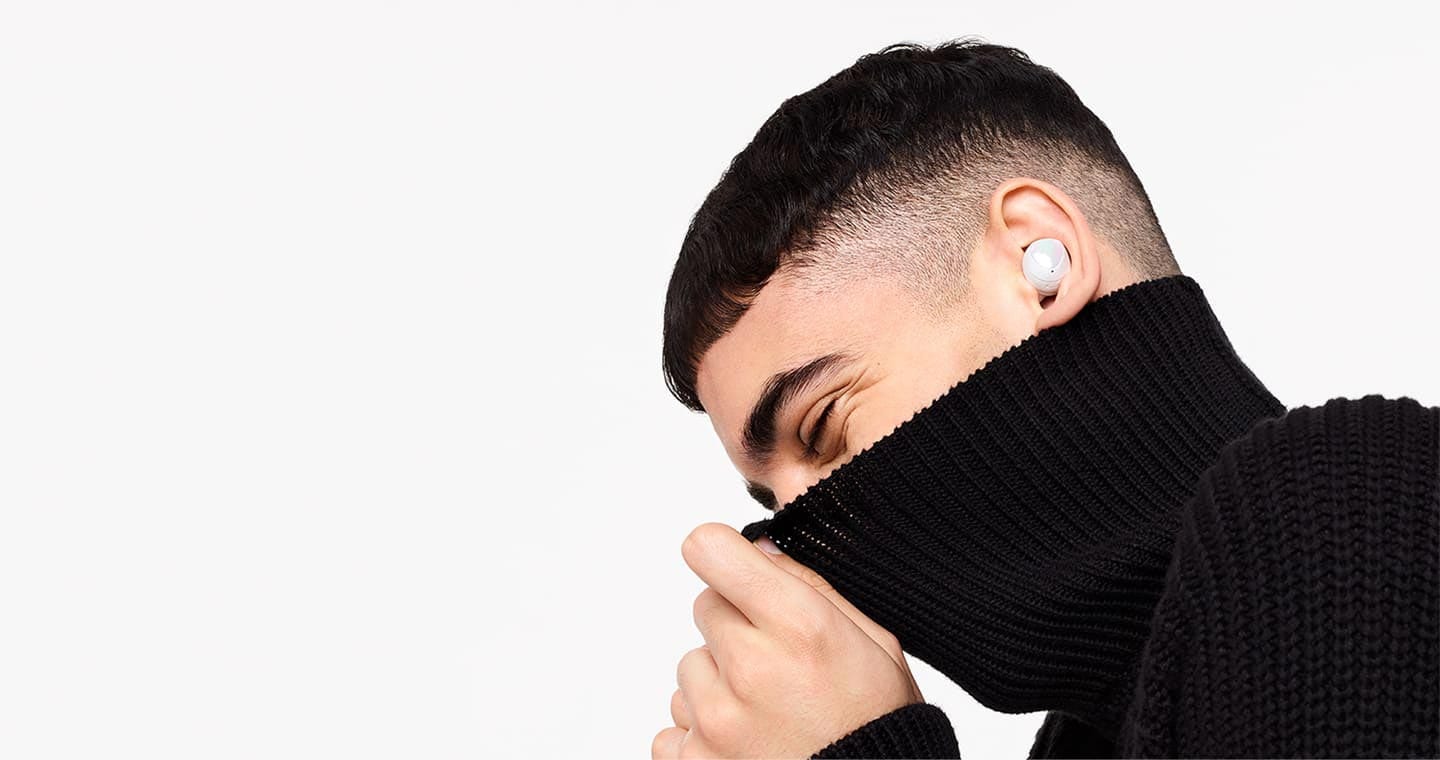 More sound, less noise
Speak to be heard
Enjoy crystal clear calls and unparalleled voice quality. With 2 innovative outer mics, it amplifies your voice so you can be heard clearly.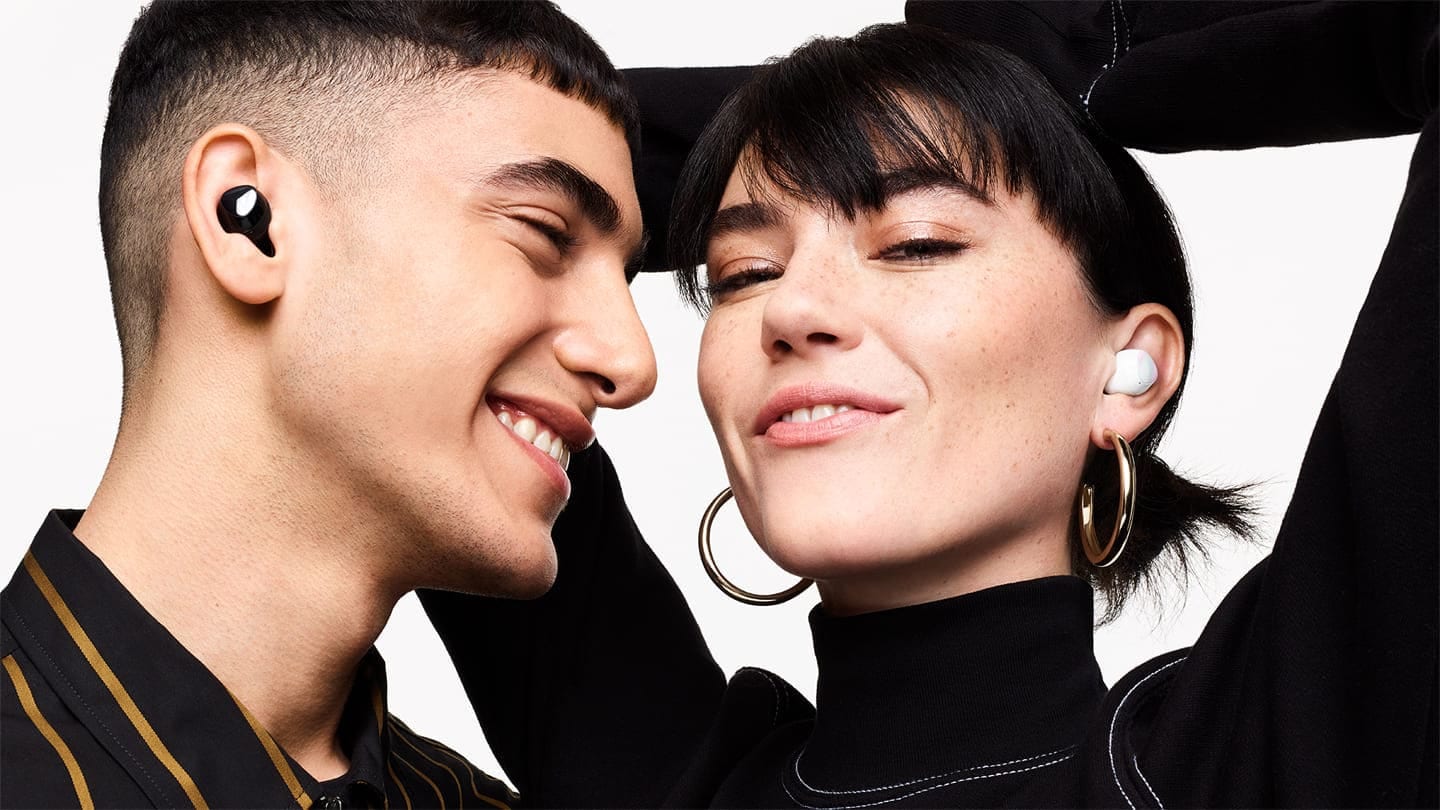 Maximize your voice,
minimize your surroundings
Galaxy Buds+'s adaptive 3 microphone
system makes sure you're being heard over
distracting noises. The 2 outer mics work
together with the inner mic to block out
surrounding sounds while you're on a call.
Sound quality that engages
Immerse yourself fully in your music and videos in the balanced and spacious audio crafted by AKG. The dramatic studio-quality sound is pure and natural, enhancing listening to podcasts, audiobooks and phone calls.
Exceptional battery performance
BATTERY
Power that keeps
you grooving
Play music without worrying about battery life. Be connected for up to 11 hours on a single charge, extending to a total of 22 hours with the Galaxy Buds+ charging case. 1)
Earbuds

11hr

 

With charging case

22hr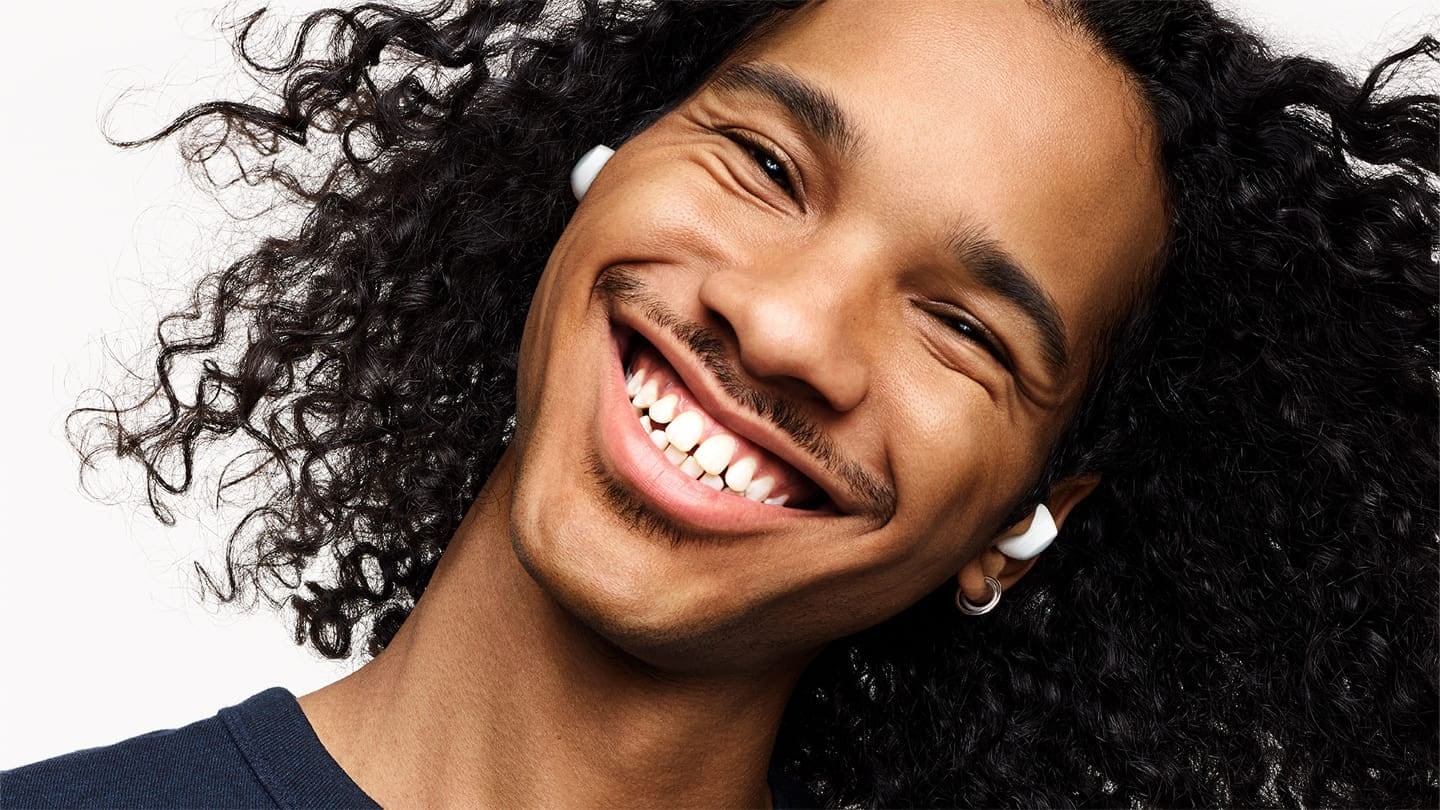 Fast charging for less interruptions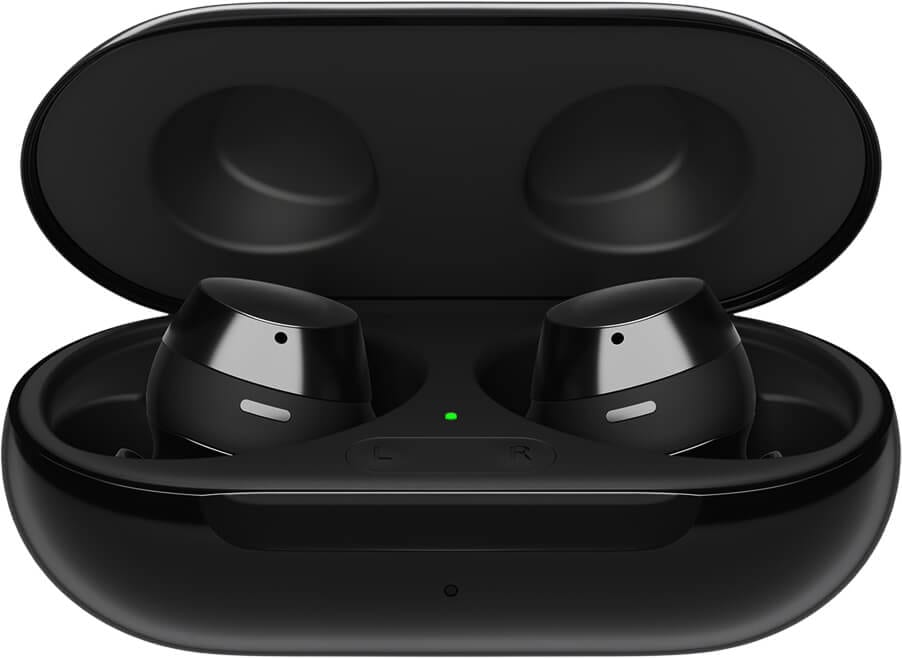 Wireless buds, wireless charging
Power up your battery on any Qi compatible wireless charger or conveniently charge on the go by sharing power directly from your Galaxy phone. 2)

Know when it's time to recharge
Use your smartphone to check how much battery life you've got left on each bud and the charging case, so you know when to power up.
DESIGN
Love the look, feel the comfort
Galaxy Buds+'s sleek, compact package comes in various colors with specially crafted ergonomic ear and wing tips that fit comfortably in your ear for long-lasting wear. Enjoy free movement while your buds keep the concert going in your ears. 3)
CONVENIENCE
Hear what you want
to hear

Adjust how much of the world you let in to stay aware and connected. Turn up Ambient sound volume when engaging with your surroundings without having to take your earbuds out. 4)
Tap to control
Scroll through your playlist, answer calls and adjust volume with simple taps on your earbuds. Customize your own tap commands using your phone, for more control and freedom.
GALAXY ECOSYSTEM
One step to connect
Pair your Galaxy Buds+ in one simple step. Bluetooth® connectivity allows seamless connection across all your compatible Samsung devices, so you don't miss out on any of the action.