Samsung Galaxy S10 Plus, 512 GB, 8GB RAM (Dual Sim) 6.4-inch
General Features
RAM: 8 GB
Internal Storage: 512 GB
Battery: 4100 mAH
Main camera: 12 MP + 12 MP + 16 MP
Front camera: 10 MP + 8 MP
Display: 6.4 inch
Processor: Exynos 9820
Connectivity: Dual sim, 3G, 4G, VoLTE, Wi-Fi
Colors: Prism White, Prism Black, Prism Green, Prism Blue, Canary Yellow, Flamingo Pink, Ceramic Black, Ceramic White
OS: Android 9.0 Pie.
Maya / Pre-sale Questions
Need Help? Contact Us via WhatsApp
Compare
Description
Product Overview
Samsung Galaxy S10 Plus sports a large 6.3inch dynamic AMOLED Infinity-O display and comfortable, ergonomic grip for ease of use. With Quad HD plus resolution, this smartphone produces bright and vivid pictures on the screen with excellent contrast. The screen is protected by strong and sturdy Gorilla Glass 6. Moreover, it includes high-performance stereo speakers and Dolby Atmos technology to ensure that the stunning visuals are met with equally stunning acoustics. This mobile phone sports three cameras with an ultra-wide lens that enables you to capture brilliant pictures on the go. With optical image stabilization feature, it ensures the captured images and videos are free from distortion. Also, it features 10MP and an 8MP dual front camera that helps you capture special moments with your loved ones. This remarkable mobile includes a high-capacity battery and supports fast wireless charging 2.0 technology for quick charging. Also, it features an innovative wireless PowerShare technology that allows you to share the battery of your smartphone with compatible devices. This smartphone incorporates an ultrasonic on-screen fingerprint sensor with Samsung Knox technology that does the perfect job of keeping your data, safe and secure.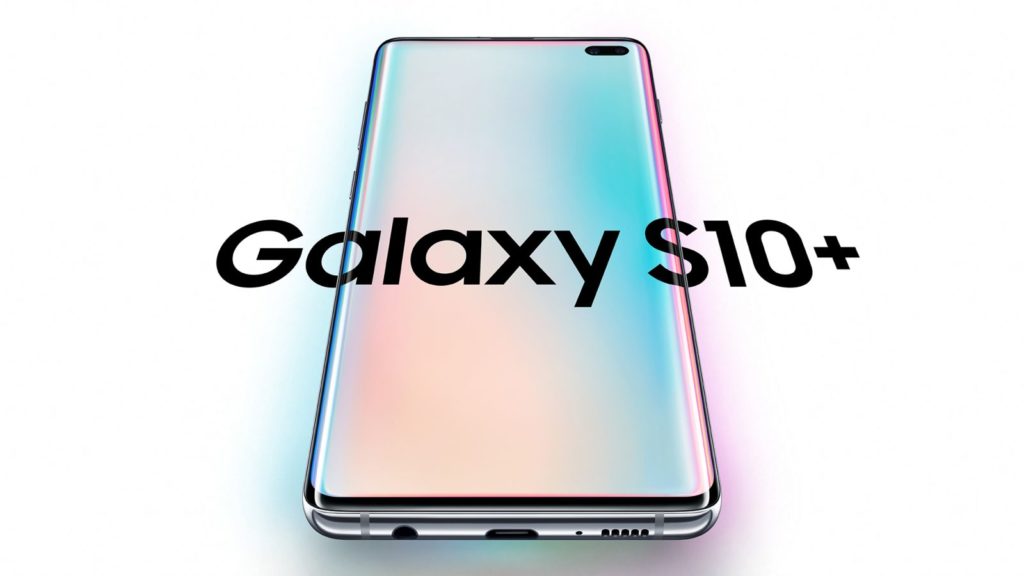 Safe and Secure
This Samsung 4G LTE phone features a revolutionary ultrasonic on-screen fingerprint sensor that quickly detects your fingerprint for easy unlocking. The Samsung Knox technology built into the phone's hardware and software offers multi-layer security to keep your most sensitive information safe from malware and malicious threats. All the more, this top-class mobile phone has both water and dust resistant feature to withstand the elements.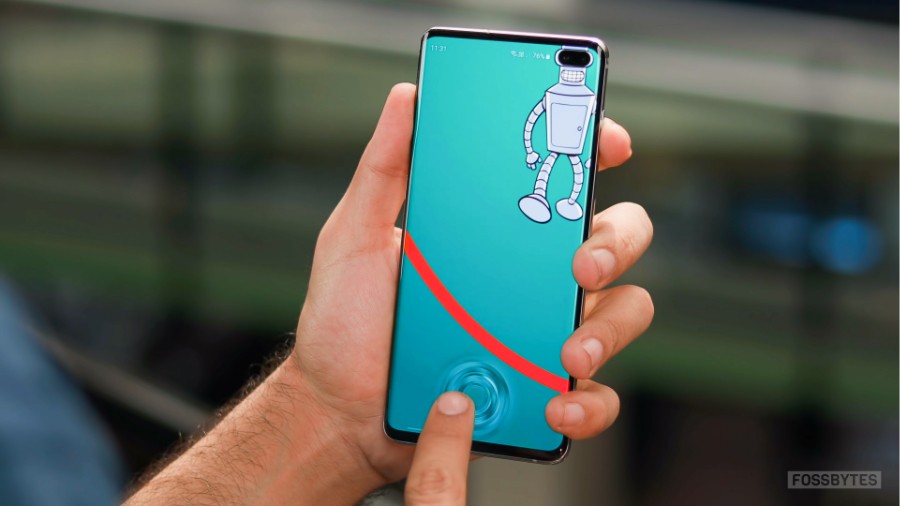 Shoot incredible, blur-free pictures on the go with this Samsung S10 plus mobile. It sports three ultra-wide cameras with dual optical image stabilization that let you capture action shots with precision and clarity. The next-gen 16MP ultra-wide camera delivers an impressive 123-degree field of vision, allowing you to fit more in each shot. Moreover, this high-end mobile phone incorporates the 12MP wide-angle and telephoto cameras that let you shoot with 2x optical zoom in and out. It makes this smartphone the perfect choice for recording HDR10Plus videos. The super steady feature coupled with ultra-wide lens correction keeps your shots away from distortion. This remarkable smartphone also features 10MP and an 8MP dual front camera with quick detection and live focus functionality for stunning self-portraits.
New and Futuristic
This Samsung Galaxy S10 Dual SIM mobile is designed to give you a theatre-like experience. It sports a 6.3inch dynamic AMOLED Infinity-O display that produces bright and colorful pictures at an incredible Quad HD plus resolution. This high-end mobile phone integrates stereo speakers and Dolby Atmos technology that lets you enjoy high-quality audio with astounding clarity, giving you the feeling as if you are inside the action. With eye comfort display, this smartphone reduces the blue light by about 42 percent without affecting the picture quality, so you can chat or play games late into the night with minimal fatigue. The front camera is ingeniously placed within the display without sacrificing the photo quality. All the more, the screen of this smartphone is constructed with sturdy Gorilla Glass 6 that makes it capable of withstanding the rigors of everyday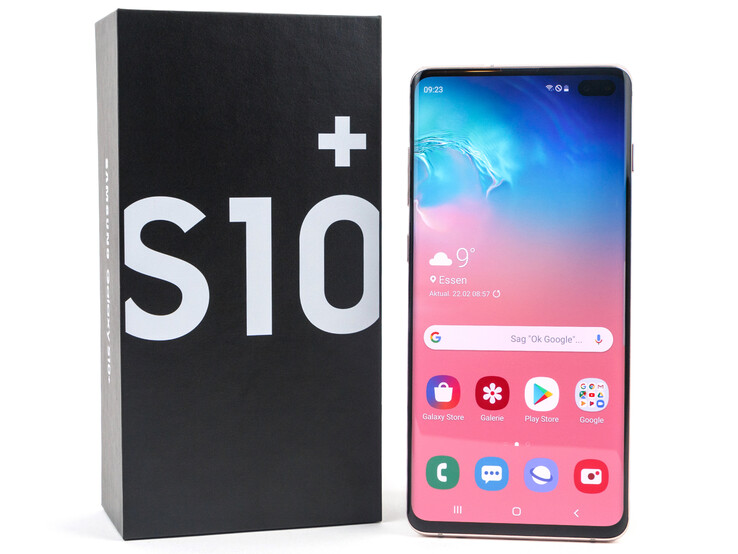 General Features
6.4" QHD Cinematic Infinity Display
Dual 12MP 12MP 16MP Rear Facing Camera
Wireless PowerShare
4K Video Capture
Fast Wireless Charging
Qualcomm Snapdragon 855: Octa-Core Quad 1.7 GHz
Long-Lasting 4100 mAh Battery