Samsung Galaxy S10e,128GB, 6GB RAM, Dual SIM 5.8-inch
KEY FEATURES
RAM: 6 GB
Internal Storage: 128 GB
Battery: 3100 mAH
Main camera: 12 MP + 16 MP
Front camera: 10 MP
Display: 5.8 inch
Processor: Exynos 9820
Connectivity: Dual sim, 3G, 4G, VoLTE, Wi-Fi
Colors: Prism White, Prism Black, Prism Green, Prism Blue, Canary Yellow, Flamingo Pink
OS: Android 9.0 Pie.
Maya / Pre-sale Questions
Need Help? Contact Us via WhatsApp
Compare
Description
Samsung ushers in a new era of smartphone experiences with the Galaxy S10e. It has been designed not just to stand out but to stand apart. The mobile boasts of HDR10 Plus certified Dynamic AMOLED screen that delivers Dynamic Tone Mapping for amazingly real hues and contrasts in each scene. Paired with stereo speakers and Dolby Atmos, the Samsung Galaxy S10e Dual SIM offers a genuinely immersive cinema-grade entertainment at the palm of your hand. The leading-edge CPU, high-speed 6GB RAM module and a mammoth of 128GB ROM come together to deliver unrivaled mobile computing performance that you can count on. Available in a stunning prism black finish, the Samsung Galaxy S10e feels just as premium.
No need to ration your phone usage anymore. This Galaxy S10e Samsung mobile recognizes your mobile habits and optimizes the way you interact with your phone. It anticipates your needs by pre-loading your most-used apps, so they launch instantly. It reduces blue light and turns on the Night Mode to get your eyes ready for bed. And if you fall asleep without keeping your mobile on the charge, it turns off unnecessary functions running in the background to help save battery life. It even keeps your phone unlocked when you want it to be and plays music when you get in your car. You can also customize to your needs with My Routine. Make a phone call or send a text with Bixby. It recognizes your distinct voice and gets straight to work.
This Samsung Galaxy dual-SIM is ready to go all day, just like you. It is built with premium hardware and machine-learning-based software that surpasses the current generation's standards. From brand new power-sharing capabilities to Intelligent WiFi and AI-powered performance enhancement, this sleek piece is dubbed as Samsung's most intelligent device yet. It learns your daily routine and usage patterns and powers down the apps you don't need. Adaptive Power Saving Mode manages your battery life so that the bigger battery has more to offer with each full charge. The device can miraculously charge Qi-certified devices and some Samsung wearable devices so that you can power up your friend's phone, or charge your earbuds on the go without needing a power bank.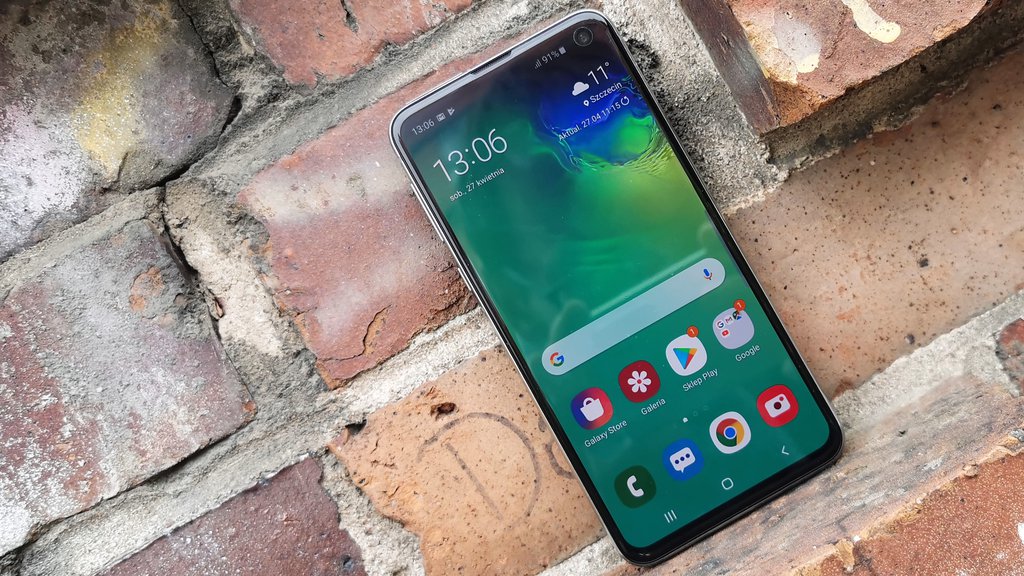 General Features
OS: Android 9
Screen size: 5.8-inch
Resolution: 1080 x 2280
CPU: Octa-core chipset
6 GB RAM 128 GB ROM
Battery: 3,100mAh
Rear camera: 16MP 12MP
Front camera: 10MP