Samsung U Flex Headphones
     Key Features
Shaped for performance
Premium sound dynamics
Non-stop music enjoyment
Maya / Pre-sale Questions
Need Help? Contact Us via WhatsApp
Compare
Description
Shaped for performance
Take comfort in sound. With its flexible neckband adjustment, Samsung U Flex Headphones are designed to fit perfectly and withstand harsh conditions so they keep working wherever you need them, whether at the gym, commuting to work or out jogging.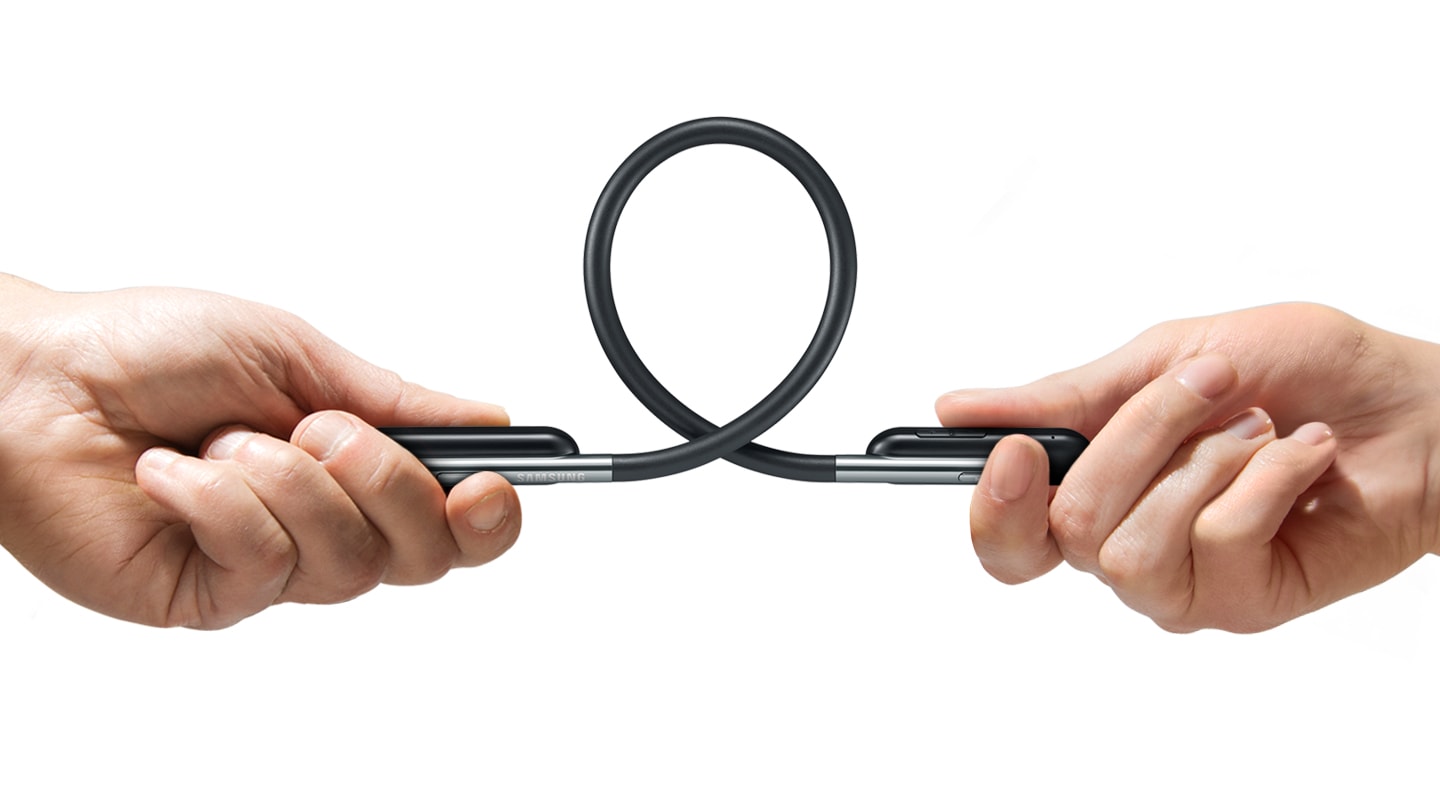 To avoid product disfiguration and malfunction the neckband should not be bent more than 100 degrees.
Premium sound dynamics
Be good to your music. Samsung U Flex Headphones are engineered with two-way speakers, consisting of 11 mm woofers and 8 mm tweeters, so that every note and timbre is timbre is truly accurate across the entire frequency spectrum.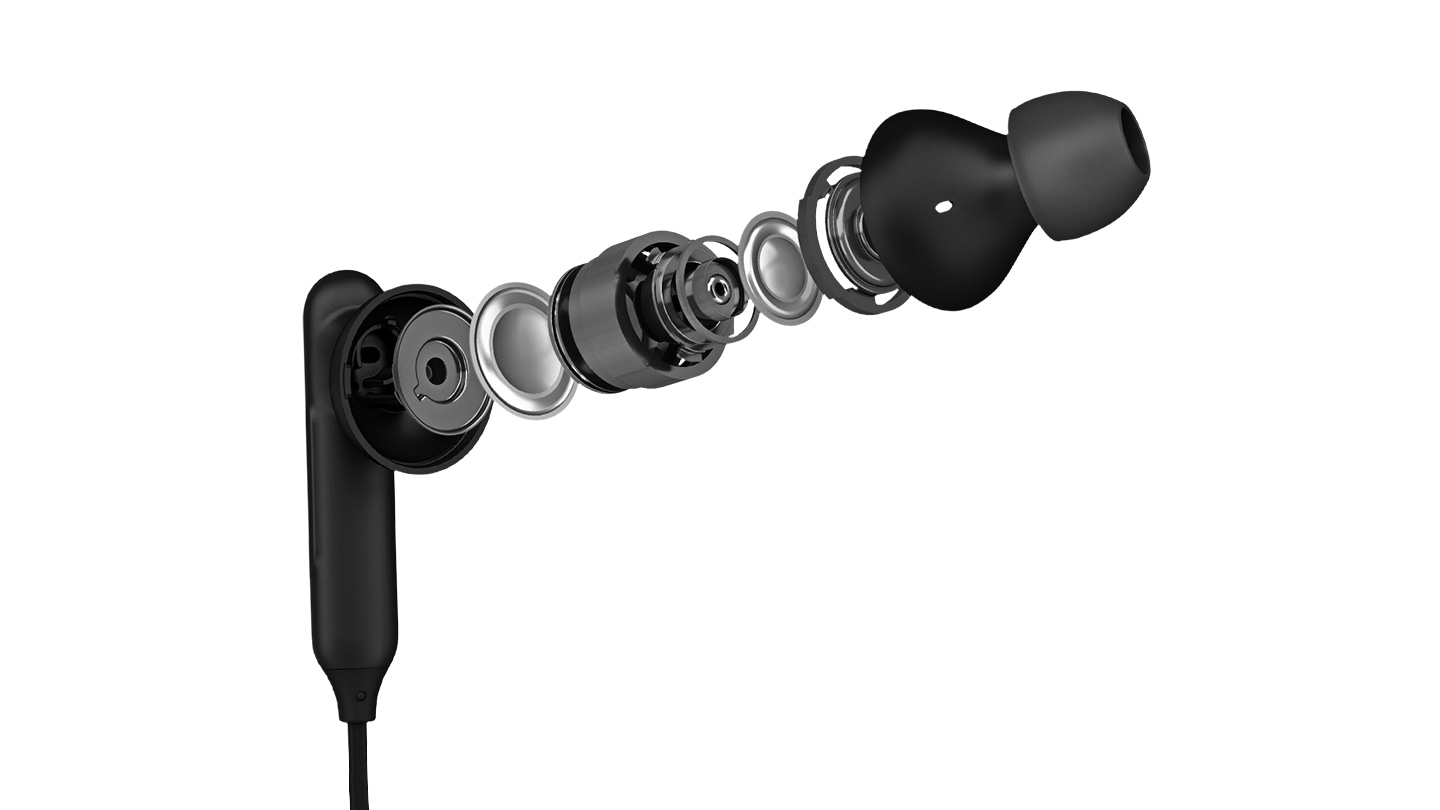 Non-stop music enjoyment
Keep your music flowing without interruption. Samsung U Flex Headphones' proprietary Scalable Codec technology optimizes audio performance despite radio interference to ensure continuous, stable Bluetooth sound.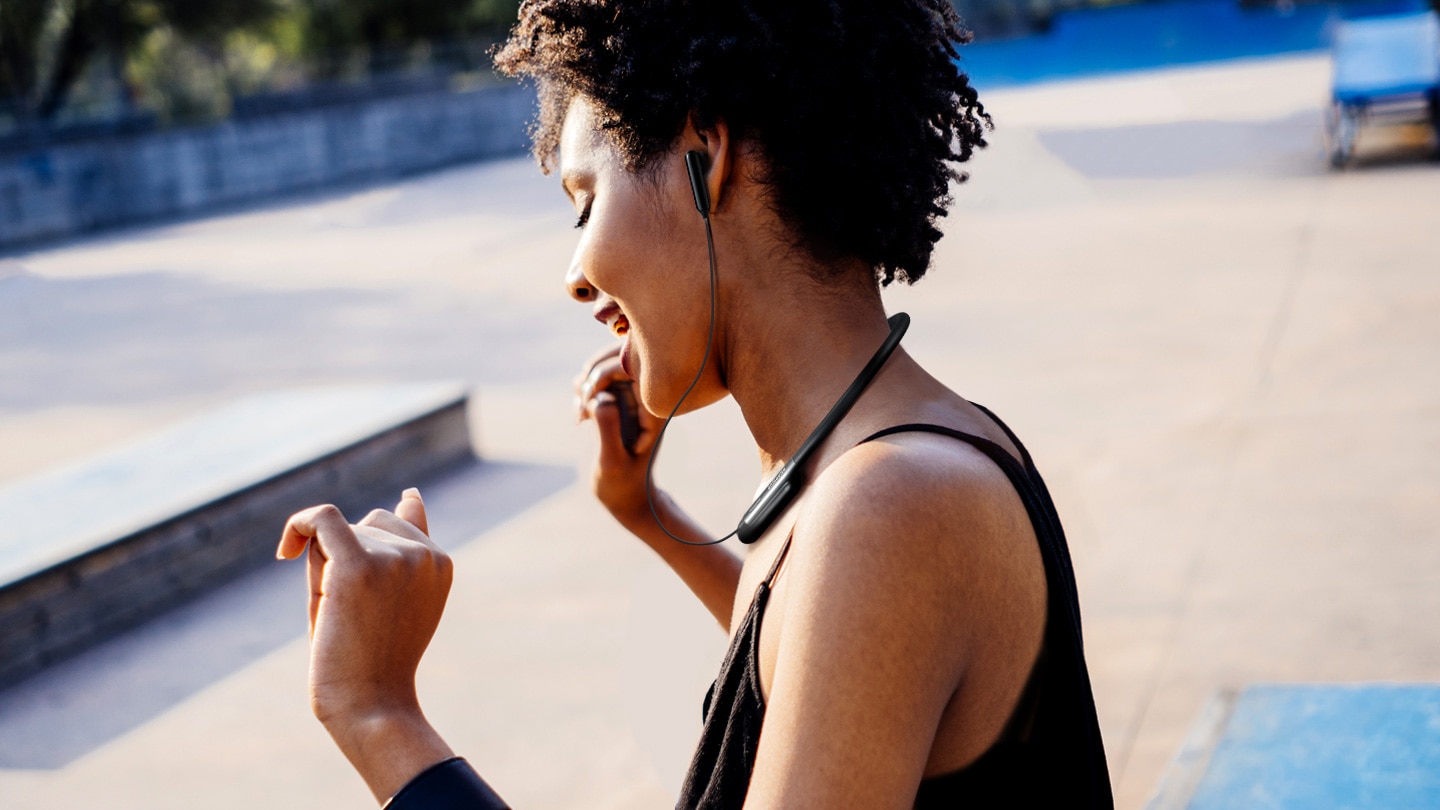 The scalable Codec is compatible with selected Samsung smartphones using Android 7.0 or later OS versions.
Bixby responds to you
Stay productive with little effort. With integrated Bixby support Samsung U Flex Headphones lets do things conveniently through voice command. Simply talk after pressing or while holding the active button and Bixby will start working for you even while your smartphone is in your pocket.
Bixby or S Voice is compatible with selected Samsung mobile devices, including Galaxy S8 and S8+. Bixby or S Voice service availability may vary by country and by individual situation.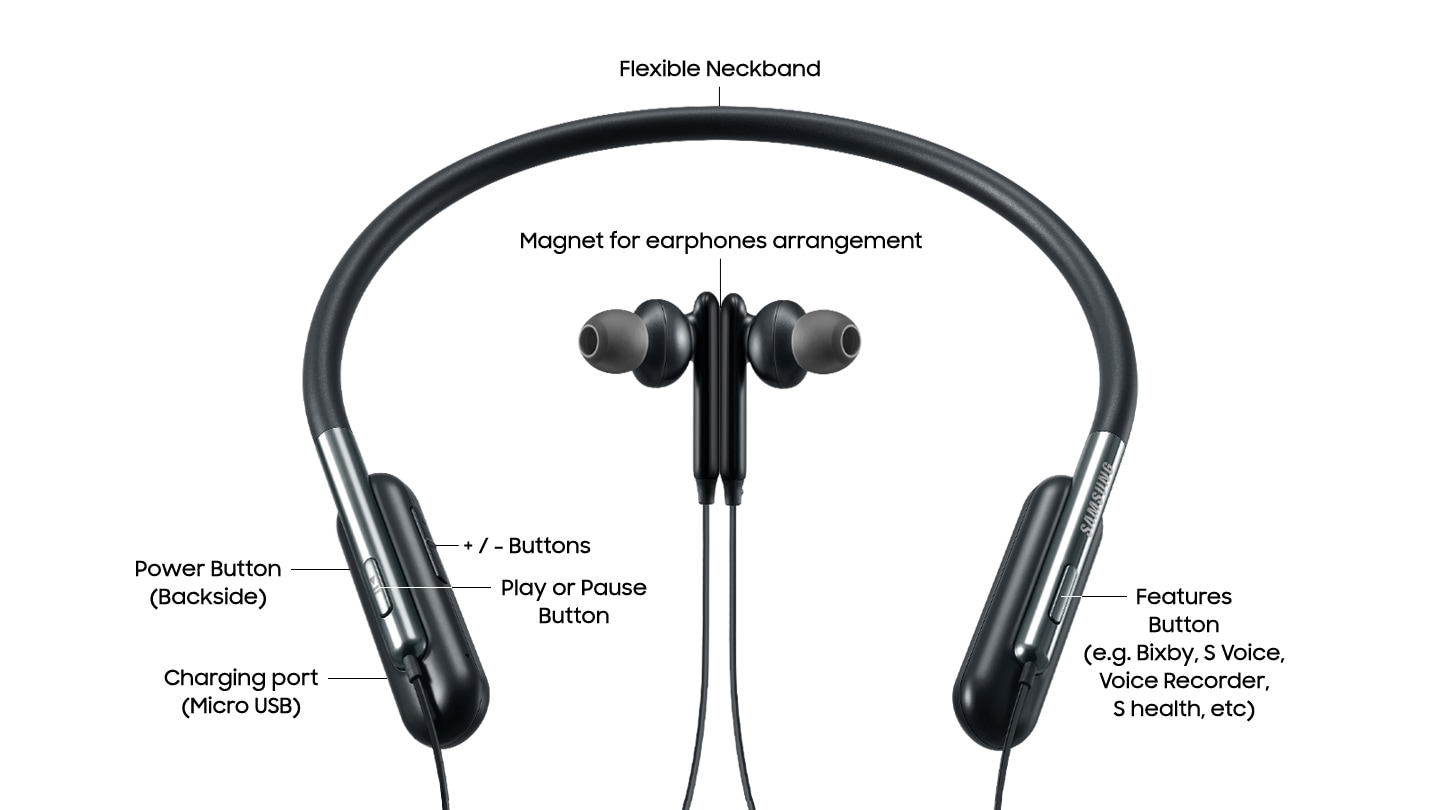 *Features button might be inactive depending on the connected device or application.