Sandisk Cruzer Force Metallic USB Flash Drive- 32GB
   Key Features
Capacity: 32 GB
Generation: USB 2.0
Stylish and compact design
Its portable and can always carry anywhere you are going
Maya / Pre-sale Questions
Need Help? Contact Us via WhatsApp
Compare
Description
    Product Overview
With the Cruzer Force USB Flash Drive, you'll get large storage capacities within a distinctive, stylish design. This USB flash drive features a durable metal casing that provides a dash of style. With capacities up to 32GB, this secure, reliable flash drive can store even large files, including high-resolution images and HD video. It comes with SanDisk SecureAccess software, which makes it easy to create an encrypted, password-protected folder. You'll be able to share the files you want and keep sensitive files private.


Secured Space For You
Transport all your personal data with ease using the SanDisk Cruzer Force 32GB USB 2.0 flash drive. Offering a capacity of 32GB, this pen drive proves sufficient for storing all your bulky files. It lets you easily store your important documents, high-resolution images and HD videos within your reach. Whether you wish to carry some additional entertainment along with you while you go on a holiday or some important official presentations, the SanDisk 32GB pen drive always comes handy. The SanDisk SecureAccess software of this 32GB flash drive makes use of the 128-bit AES encryption to let you create password-protected folders for all your confidential and sensitive information.

   Durable And Stylish
Featuring a durable metallic casing and an attractive design, the SanDisk 32GB flash drive lets you make a distinctive statement. Thanks to its compact size, you can easily carry this SanDisk Cruzer Force 32GB flash drive in your pocket, handbag or file folder. With a small fob in the metal casing, this SanDisk pen drive allows you to connect it to a string, lanyard or key-ring for easy access. The USB 2.0 interface boosts compatibility between devices and allows faster transfer of data. This stylish, efficient and sturdy SanDisk Cruzer 32GB pen drive makes a great data transport and storage tool.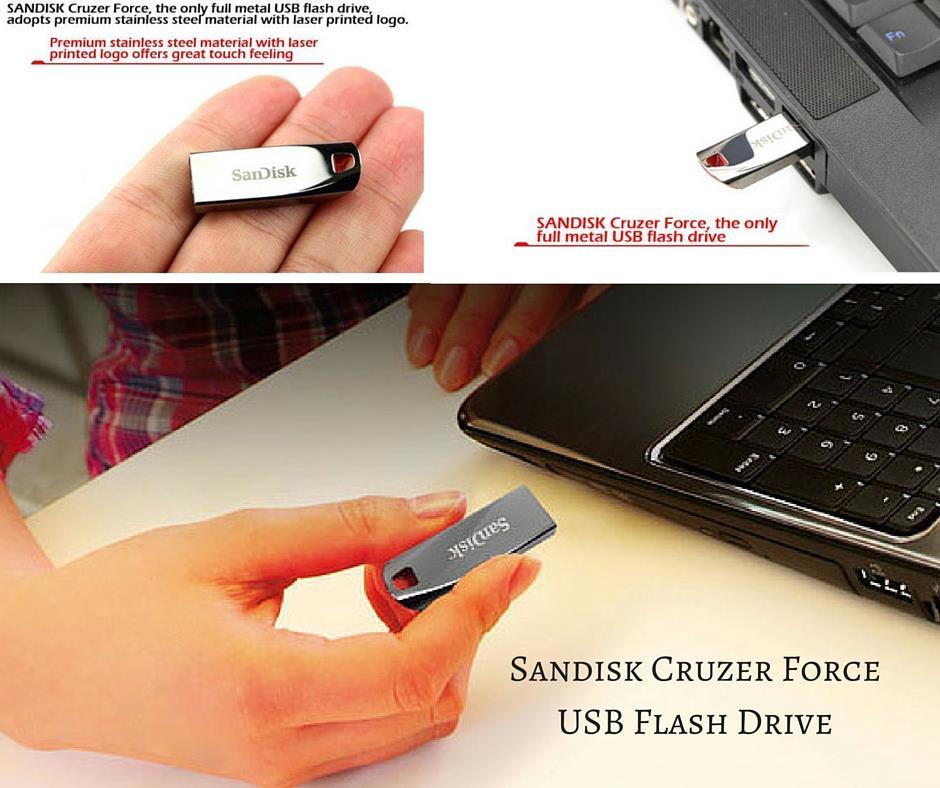 Capacity: 32GB
Interface: USB 2.0
Security: Password protection and 128-bit AES encryption
Dimensions: 34.4 x 12.0 x 7.4 mm
Weight: 9 g