Hp Probook 430 G2 Core i5, 4GB RAM, 500GB HDD – 2.50GHz Free Dos,Certified Refurbished
Key Features
4GB RAM DDR3
500GB HDD 5400rpm
Intel HD graphics
Intel Core i5 5500U
13.3-inch screen
Maya / Pre-sale Questions
Need Help? Contact Us via WhatsApp
Compare
Description
     Product overview
The HP ProBook 430 G2 Laptop is a highly efficient, portable computing device. This HP Probook brings out the workaholic and gamer in you with its brilliant specs and features built into a slim form factor. It is a 13.3-inch screen laptop that is installed with the efficient Free DOS operating system. The display supports HD resolutions so that your games look lively and realistic. Forming the backbone of this HP laptop's stunning performance is the Intel Core i5 5500U processor and a graphics card with 2GB VGA memory.

    Appealing features
What makes this HP Probook 430 laptop all the more appealing is its hard disk capacity of 500GB that makes room for all your frequently accessed content like movies, video, music, and more. You will also find an abundance of connectivity options on this HP laptop such as WiFI and Bluetooth technology, ports like HDMI and USB to name a few. Also, these HP laptop reviews get a boost on account of the stereo speakers that deliver exceptional sound quality.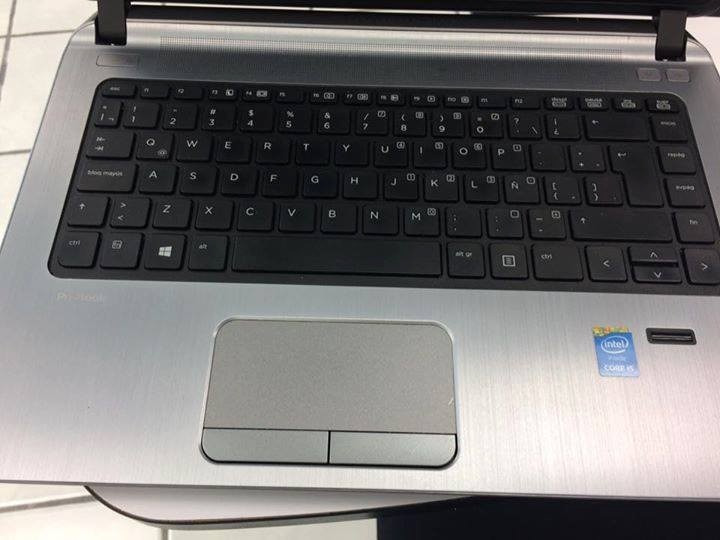 Industrial design entirely new
HP ProBook computer power and performance, rugged and elegant finishes do a whole. Help protect sensitive electronic parts and components base against small splashes, splash keypad underneath with a thin layer of Mylar film. Resistant Work:  HP ProBook computers are tested tough, so do not worry. During the test total, HP PCs are subjected to 115,000 hours of testing in operation to ensure that they can withstand severe working environments.
It uses a technology that is designed to be strong from end to end. To be lightweight and durable, this HP ProBook computer is made of a composite that is based on fiberglass. You need to be fast. Intel processor speed helps you work faster. Now data are faster than ever. With USB 3.0, you get higher data transfer speeds and increased bandwidth. Cope with a workload computer HP ProBook thin ergonomically designed to be taken anywhere. Count on power, elegance, and security, especially in travel. It uses a technology that is designed to be strong from end to end. This computer HP ProBook has an aluminum casing resistance to be lightweight and durable.

    Remarkable in Everything
The 13.3-inch display lights up with stunning visuals that are crisp, crystal clear, and vibrant with HD anti-glare LED-backlit screen technology that enables viewing content clearly even under broad daylight. Experience rich audio and immersive stereo sound with its premium speakers with DTS Sound plus. Then there is the HD 720p webcam with an integrated digital microphone that enables have clear video calls.
     Specifications
4GB RAM DDR3
500GB HDD 5400rpm
Intel HD graphics
Intel Core i5 5500U
13.3-inch screen.