HP ProBook 450 G6 Intel Core i5- 8GB DDR4 RAM, 1TB (1000GB)
Key Features

1.6 GHz Intel Core i5-8265U Quad-Core
8GB DDR4 | 1 TB 5400 RPM HDD
15.6″ 1920 x 1080 Anti-Glare IPS Display
NVIDIA GeForce MX130 (2 GB DDR5 dedicated)
SD/SDHC/SDXC Card Reader
USB Type-A & Type-C | HDMI
Wi-Fi 5 (802.11ac) | Bluetooth 4.2
180° Hinge
Windows 10 Pro (64-Bit)
Maya / Pre-sale Questions
Need Help? Contact Us via WhatsApp
Compare
Description
     Product Overview
The 15.6″ ProBook 450 G6 Notebook from HP is a business-oriented system for professionals to stay productive in the office and on-the-go. A few helpful features include a slim chassis, a 180° hinge, and up to 13 hours of battery life. Specs-wise, it's powered by a 1.6 GHz Intel Core i5-8265U quad-core processor, 8GB of DDR4 RAM, a 1 TB 5400 RPM HDD, and Dedicated NVIDIA GeForce MX130 graphics. Its 15.6″ IPS display has a 1920 x 1080 resolution for clear details and an anti-glare coating to reduce distracting reflections. Other integrated features include an SD card reader, a Gigabit Ethernet jack, 802.11ac Wi-Fi, Bluetooth 4.2, USB Type-A and Type-C ports, an HDMI port, a webcam, a microphone, speakers, and a 3.5mm combo audio jack.

     New Generation Processor
Work like a maniac and the device never complains!  HP ProBook 450 G6 is fuelled with 8th Generation Processor from Intel Core and thus, takes every challenge with head held high. This robust device can work all the hours of the day and still will be ready to entertain you after hours too, with no stress signs such as hanging up or unwanted crashes. Thus, this device is more available for all work endeavors of yours and shows its best potential when pushed to the limits.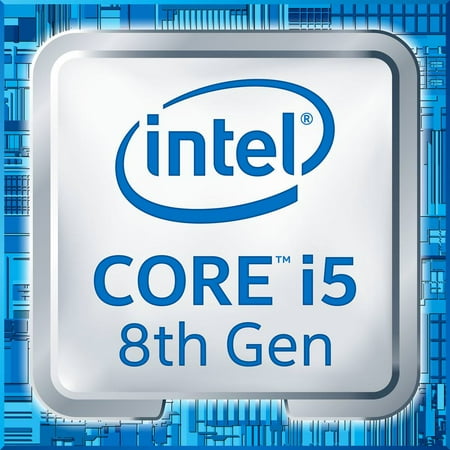 Perfect Display and Powerful Graphics processor
HP ProBook 450 G6 comes with the eye-catchy display. It is 15.6 inch diagonal in measurement and brings awesome quality picture due to its full HD quality. This WLED-backlit allows working in all types of lighting conditions. Be ready for the cinematic experience packed in this small but sleek screen which is resolved to 1366 x 768 bringing added liveliness to every image or moving picture. The enriched imagery and vibrant colors induce an awesome feel and you start loving your wallpapers more than ever. NVIDIA GeForce MX130 (2 GB DDR5 dedicated) makes graphics-intensive application usage a seamless experience. You can download images, videos the fastest and there is a distinct quality in pictures that you cannot give a miss.
    Powerful RAM and Adequate Storage
The HP ProBook 450 G6 comes with 8 GB DDR4-2400 SDRAM  that makes boots and reboots quicker and all types of applications processing swifter. You are able to get more downloads done with the same units of power that you used with earlier versions of the laptop. DDR4 enabled SDRAM type is the perfect resource for graphics-rich images and videos and makes every work look just easy to achieve. You also get additional storage in the form of SATA hard drive of size 1 TB 5400 RPM​. So, you can store anything and everything that you need and have all the work resources within your reach all through the day. This ever-hungry hard drive allows you to have your personal collection of songs, videos, presentations, full novel and much more stored in the laptop, which you can use to keep yourself busy while on the move.
      Specifications
1.6 GHz Intel Core i5-8265U Quad-Core
8GB DDR4 | 1 TB 5400 RPM HDD
15.6″ 1920 x 1080 Anti-Glare IPS Display
NVIDIA GeForce MX130 (2 GB DDR5 dedicated)
SD/SDHC/SDXC Card Reader
USB Type-A & Type-C | HDMI
Wi-Fi 5 (802.11ac) | Bluetooth 4.2
180° Hinge
Windows 10 Pro (64-Bit)