Type: Super AMOLED capacitive touchscreen, 16M colors
Size: 6.4 inches, 103.2 cm2 (~83.4% screen-to-body ratio)
Resolution: 1440 x 2960 pixels, 18.5:9 ratio (~516 ppi density)
OS: Android 8.1 (Oreo)
Internal: 64 GB, 6 GB RAM
Primary Dual: 12 MP + 12 MP, Sceondary: Single  8 MP
Non-removable Li-Ion 4000 mAh battery
Maya / Pre-sale Questions
Need Help? Contact Us via WhatsApp
Compare
Description
Samsung Galaxy Note 9 is a new state of art smartphone with amazing all-new revolutionary features. The Galaxy Note9 intelligently recognizes what you're looking at, optimizing color settings like contrast, white balance, exposure, and more. Galaxy Note9 surpasses even these high expectations, focusing on what matters most in today's always-on, mobile world. The all-new S Pen now boasts powerful Bluetooth technology, letting you press a button to take control of your camera, presentations, and apps without touching your phone. From its 6GB RAM, 6.4-inch, virtually bezel-less display, dual 12MP camera with 2x optical zoom are just but a few out of many features that makes experience the world a whole new way.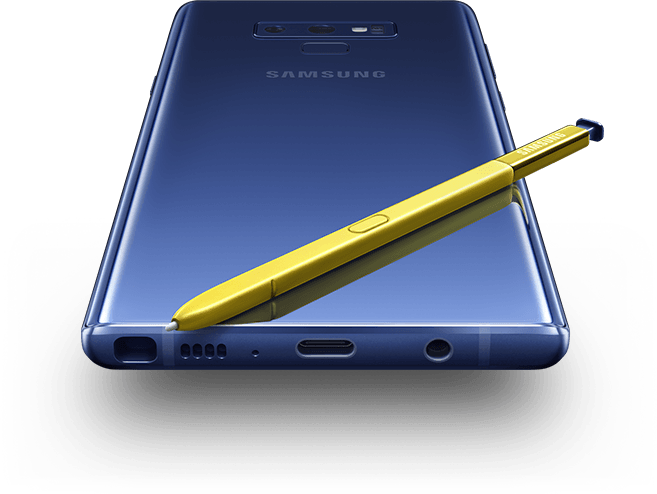 Infinity Display
Get immersed in the cinematic experience
Enjoy the uninterrupted view of the Infinity Display's wide Quad HD+ Super AMOLED screen. The iris scanner and sensors up top are hidden away, cutting down on visual disruptions. The signature S Pen calls for an equally elegant writing surface. That's why the Galaxy Note9 has a 6.4-inch, virtually bezel-less display, giving you an expansive edge-to-edge surface as boundless as your imagination.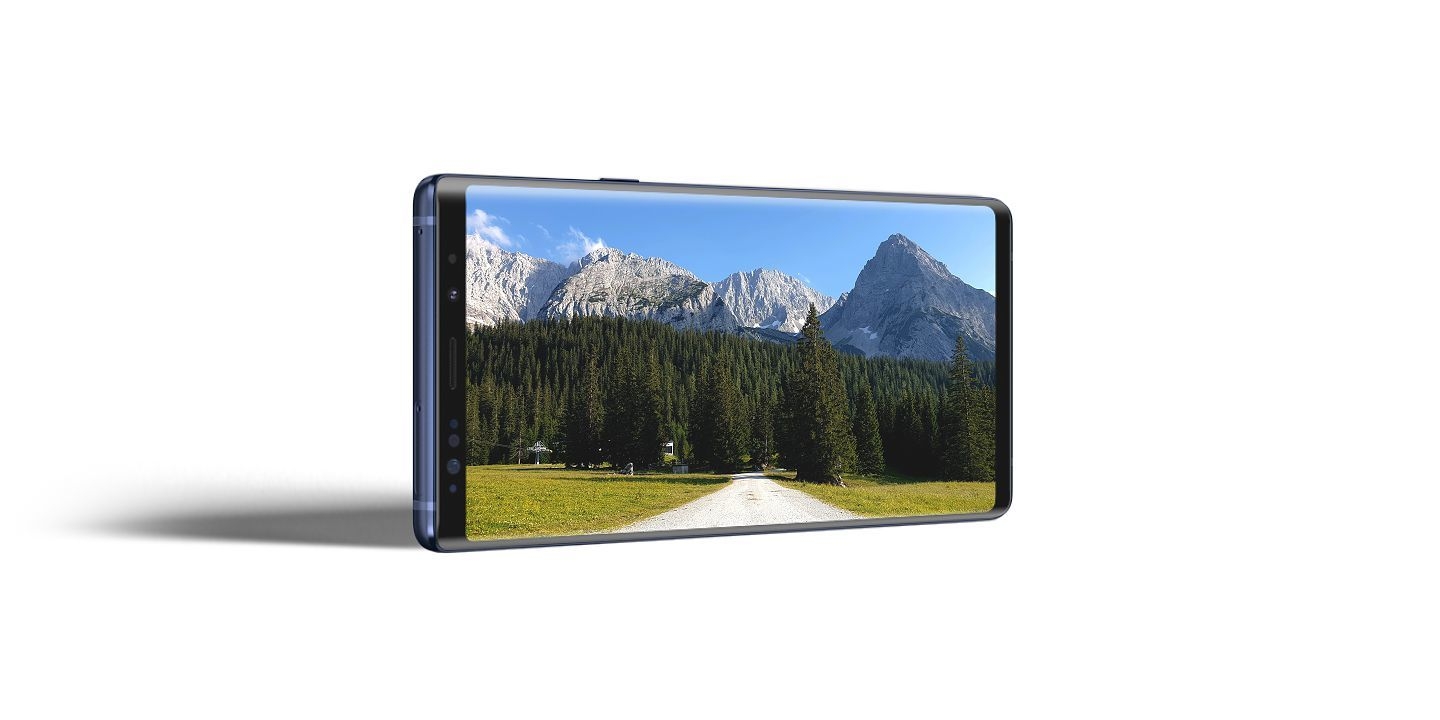 Brightness and contrast
See your photos in striking detail, even in broad daylight
View bold colors and vivid action on Galaxy Note9's bright screen. It intelligently adjusts the contrast based on the light, meaning you enjoy clear and visible details, whether indoors or in direct sunlight. Galaxy Note9 in landscape mode with an image onscreen, its shadow moves from front to back mimicking shadows in the daylight.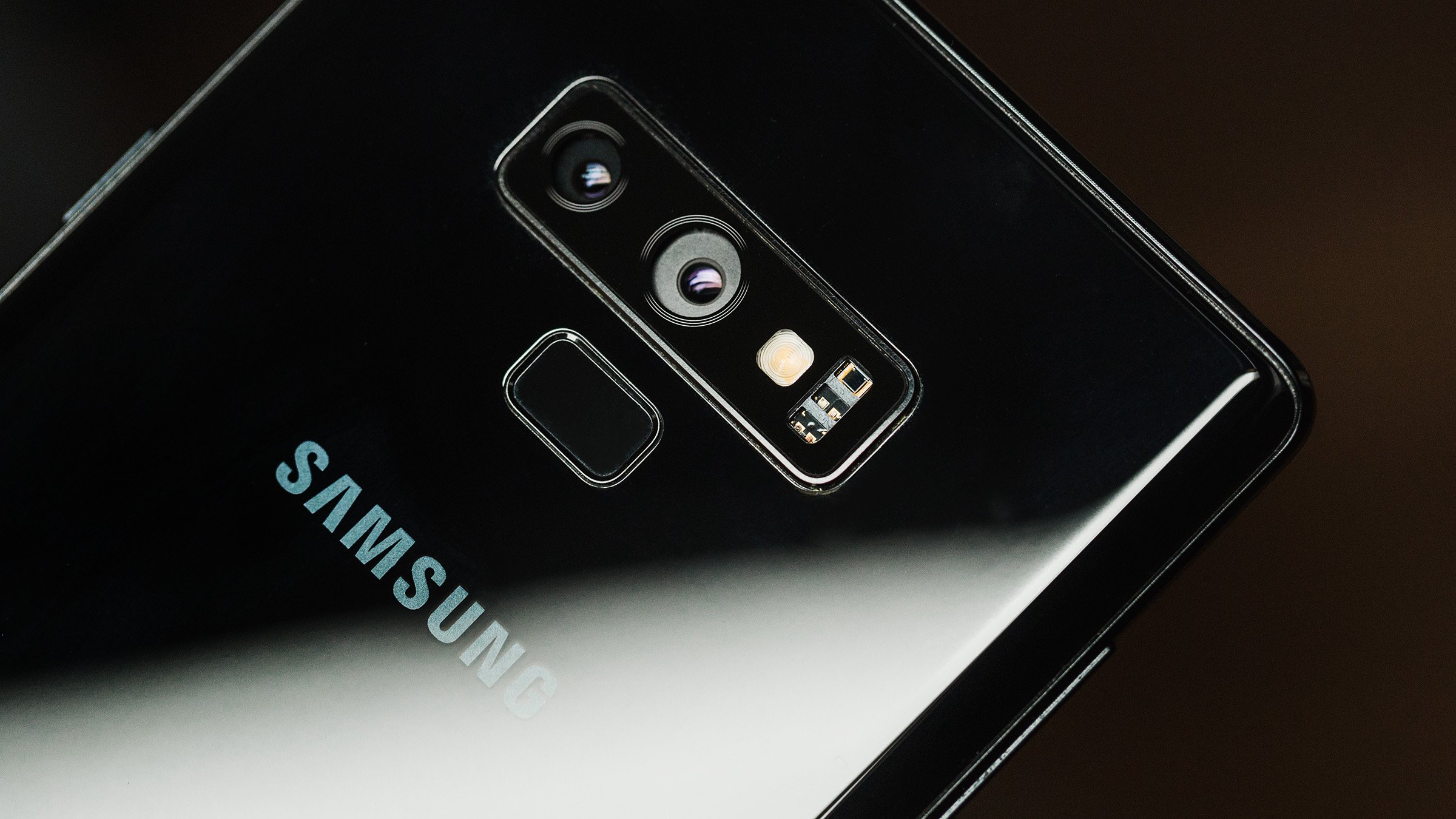 Refined design
Fantastic from front to back
The Galaxy Note9 is as beautiful as it is innovative. The metal frame features dia-cutting along the edges for a high-end, faceted style that sets it apart from other smartphones. And the rear camera blends into the back for an all-around seamlessness. It not only feels good in your hand, but it also looks good too. Choose a striking color for your Galaxy Note9? like the statement-making Ocean Blue, the elegant Midnight Black, or the breath-taking Lavender Purple. Housed inside is a matching S Pen, or in the case of Ocean Blue, a bold yellow that stands out.

The cutting-edge processor engineered for speed
Discover what you can achieve on the Galaxy Note9. Whether gaming, streaming, or multitasking, the 10nm processor and 8GB RAM deliver performance that makes you take notice. And with access to lightning-fast network speeds, things get done in a flash. Galaxy Note9 in landscape mode seen from the back, animated to open up and show layers of hardware inside and S Pen appearing in front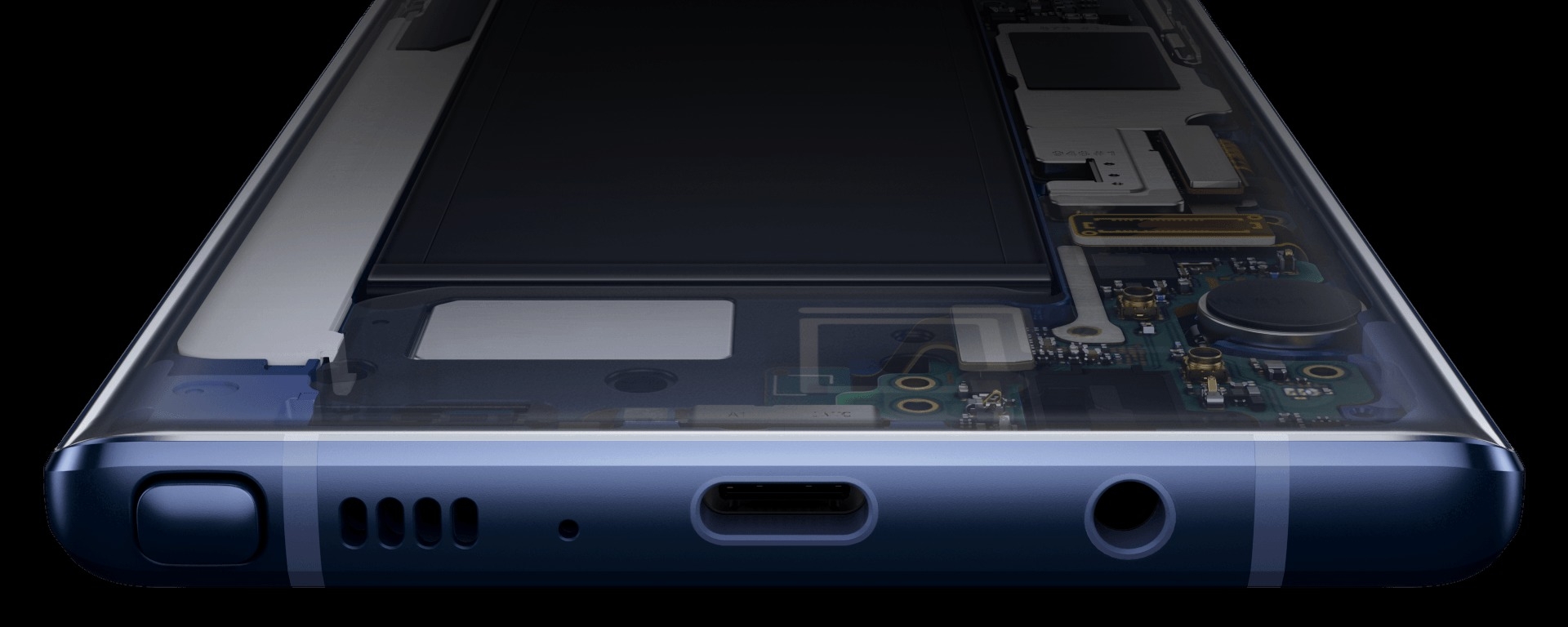 Stereo speakers
Experience game-changing audio
Stereo speakers tuned by AKG give you even more vivid sound and louder volume. And Dolby Atmos creates immersive three-dimensional sound, with four preset modes that put you in the middle of a theater-like experience, whether you're watching a movie or listening to music on your smartphone.

Dual Aperture
Stunning shots in different kinds of light
Our category-defining Dual Aperture lens intelligently adapts to the surrounding light like the human eye — choosing between two f-stop modes. F1.5 mode brings in light to brighten up super low light shots. While F2.4 mode helps make sure your photos come out clear. Create dazzling portraits even in the dark with live focus on the rear camera. It lets you put the spotlight on your friends and family by blurring out the background. Galaxy Note9's camera detects low light and takes multiple shots, blending them together for pin-sharp photos. Then, you can transform the background lights into artistic shapes and expressions.

Two lenses, infinite possibilities
Elevate your photography with Galaxy Note9's dual 12MP camera with a 2x optical zoom. The telephoto lens and wide-angle lens work together to shoot the whole scene even when you're zoomed in or create unique portraits with Live focus. And with dual OIS, photos will come out sharp, even if the camera's a little shaky. So you can capture what others can't.  Take sharp, colorful photos on a camera that's not afraid of the dark. Not only does it help preserve details in daylight and backlit photos, but even at night, Galaxy Note9's HDR capabilities reduce noise to keep details clear and colors vivid without washing out light sources.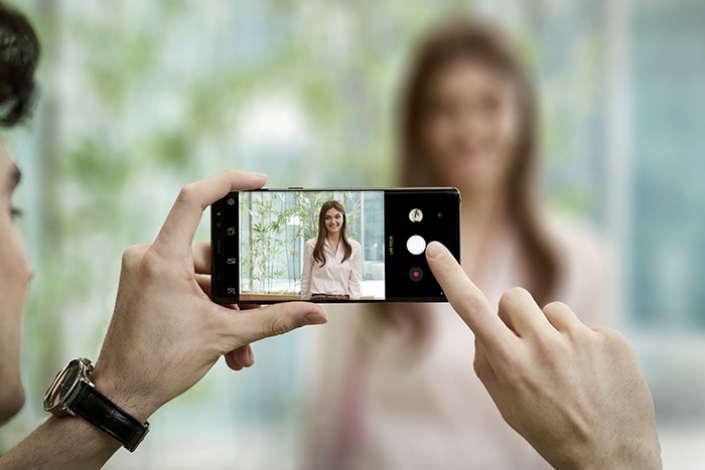 Front camera
Take selfies like no other
Rethink how you shoot selfies with the innovative Bluetooth enabled S Pen. A press of the button is all it takes — even from almost 10 meters away.5And because Galaxy Note9's 8MP front camera intelligently detects faces to make sure they're in focus, snapping a great shot is simple. Eradicate closed eyes and blurry photos with Galaxy Note9's Flaw Detection. It intelligently detects blinks, blurs, smudged lenses, and backlighting, notifying you so you can adjust and reshoot. It's like having an intelligent adviser in your pocket.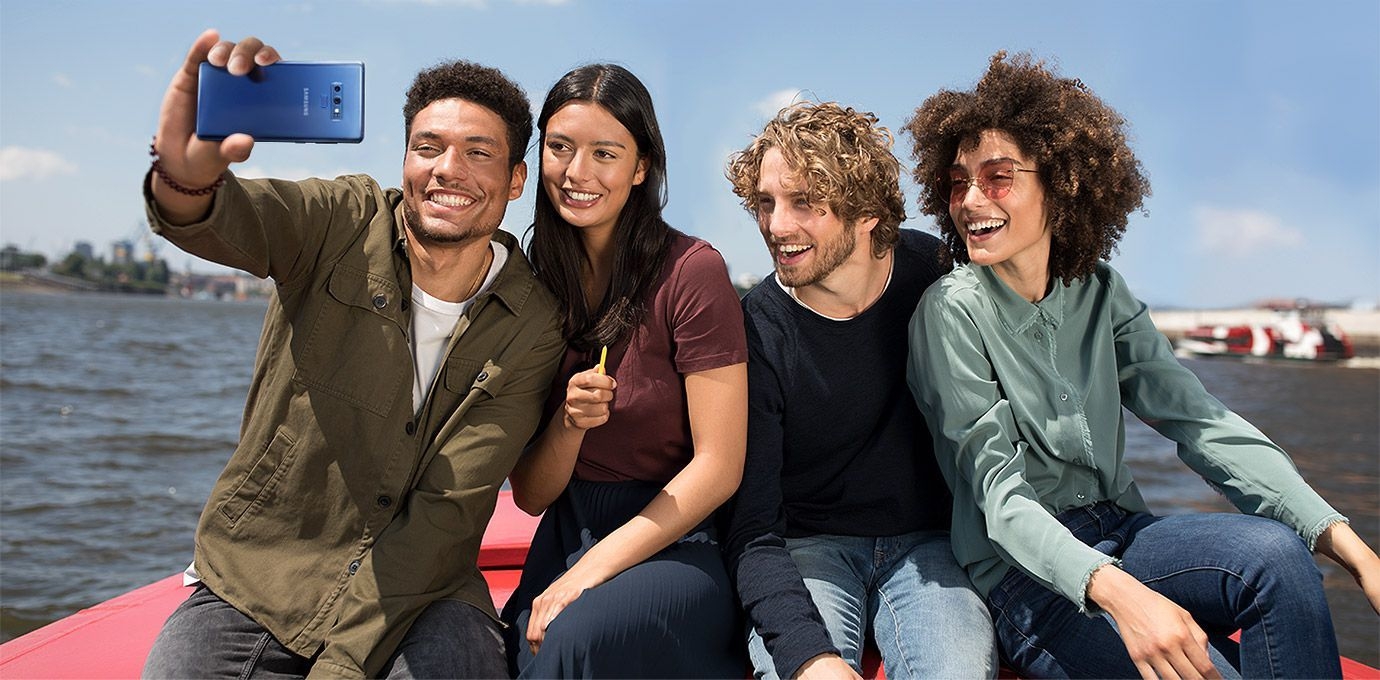 Presentation control
Command your slideshow without touching your phone
Connect your Galaxy Note9 to Samsung DeX and pull up your presentation, then switch slides using the S Pen. Make a major impression with a simple press of the button. Discover a simpler way to stay organized. The Samsung Notes app is powerful enough to keep track of your thoughts and brainstorms. Your screen off memos are instantly saved here, and you can create categories to easily group and pull up meeting notes, project drawings, or other important ideas.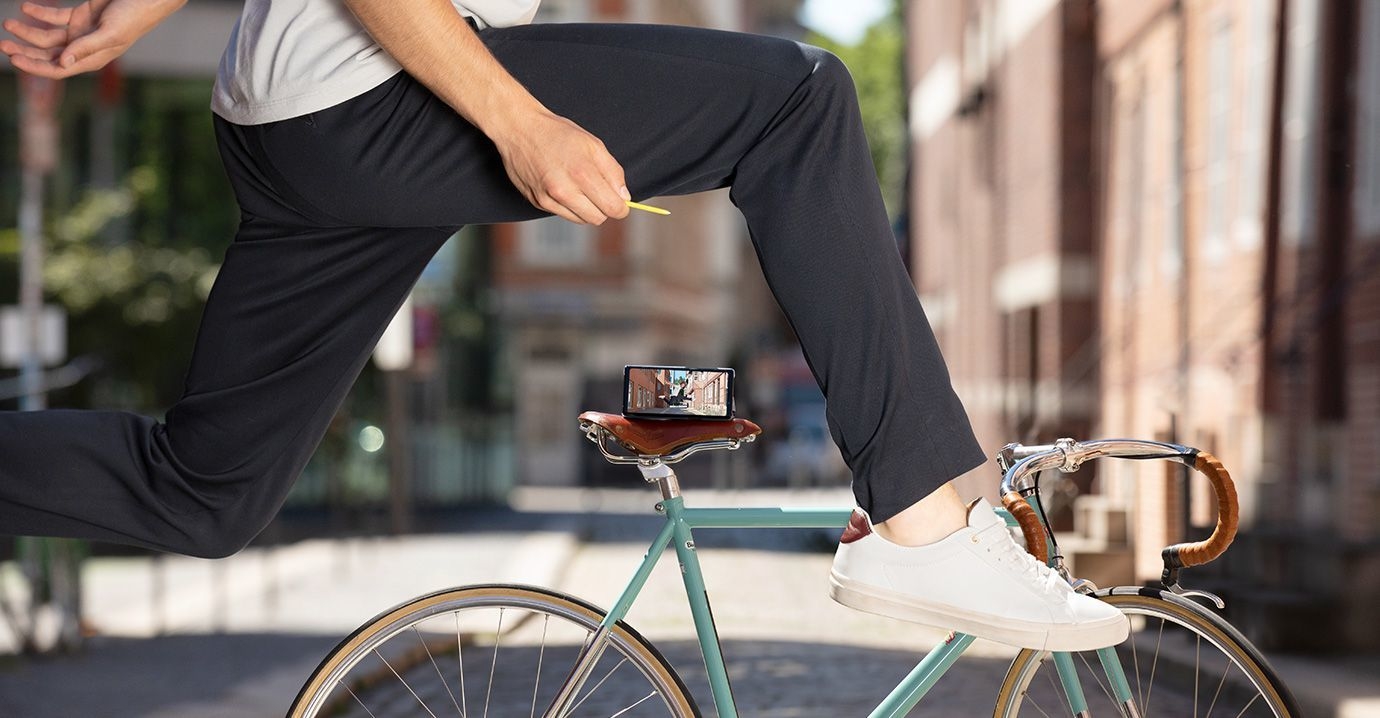 Screen off memo
Always at the ready
Pop-out the S Pen to activate Screen off memo and turn your Galaxy Note9 into an intelligent notepad — all without unlocking your phone. In a color that matches the stylus, write whatever comes to mind anytime, like a to-do list or notes to self. Then if you need it for later, pin it to the Always On Display or find it in the Samsung Notes app.