Samsung Galaxy S9 64GB, 4GB RAM 4G LTE, Single SIM 12MP Camera 3000mAh Battery 5.8″ Display
Display Size

: 5.8 inches

Megapixels

: 12.0

Connectivity

: 4G

Operating System

: Android

Screen Technology

: Super AMOLED capacitive touchscreen

Sim Card Type

: Nano SIM

Memory Size

: 64 GB

RAM

: 4GB

Main Material

: PVC

Weight (kg)

: 0.25
Maya / Pre-sale Questions
Need Help? Contact Us via WhatsApp
Compare
Description
   Product OverviewThe Samsung Galaxy S9 features a polished aluminum frame with an IP68-certified body for water and dust resistance. The Galaxy S9 has a 5.8 inch Super AMOLED Infinity Display with a resolution of 2960 x 1440 pixels, a pixel density of 531ppi, and an aspect ratio of 18.5:9. The S9 has a 12MP rear camera with a dual-aperture design that adapts to the varying lighting conditions just like the human eye. It even includes an 8MP front camera with Intelligent Scan for easy unlocking of the phone even in the dark.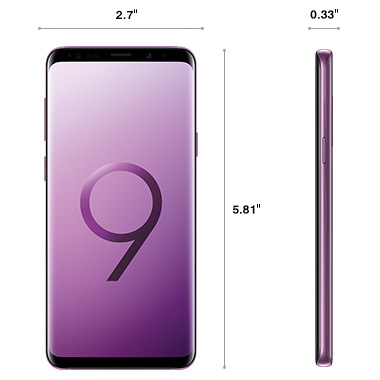 Pristine Performance
This Samsung S9 smartphone is powered by an advanced Samsung Exynos 9810 Octa-Core processor and a 4 GB RAM (LPDDR4) module that makes multitasking swift and flawless. It has a 64GB ROM for storage, and the internal storage capacity can be expanded up to 400GB via the microSD slot. The 3000mAh battery of the Galaxy S9 features adaptive fast charging, and it also supports WPC and PMA wireless charging. This variant of the Samsung Galaxy S9 comes in a beautiful Lilac  Purple finish.
    Frameless Infinite Display
The Samsung Galaxy S9 puts you right in the middle of the action that's happening on its screen. It features an infinity display that is frameless, making the screen look bigger than it is for that fully engaging and immersive view. With no more restrictions in multitasking and fewer scroll downs, you'll realize what a brilliant creation you have in your hand. Despite the big size, the phone surprisingly feels smaller and adjusts to the palm of your hand seamlessly, allowing comfortable one-hand use. The screen measures 5.8 inches and displays crisp, vivid, sharp content at a resolution of 1440 x 2960 pixels.
   Hardware Configuration 
The Samsung Galaxy S9 4G mobile outshines the competition with its world's first 10nm processor. This powerful CPU plus 4 GB RAM removes all restrictions while opening or running some of the most resource-intensive apps and gaming titles. The combo also improves the battery performance, making it run longer than its normal expectancy. It features Android 8.0 (Oreo), upgradable to Android 9.0 (Pie)​ OS and the intelligent Bixby, which offers a new and fun way to interact with your phone. The Samsung Galaxy dual SIM mobile has a 3000mAh battery with a fast charging feature for blazing fast power up without the hassles of wire.
      The World's Most Advanced Digital Cameras
This Samsung Galaxy S9 smartphone gives even some of the most advanced digital cameras a run for their money. It features 12MP rear camera with OIS, dual pixel sensor, and large f/1.7 aperture. It illuminates the dark background and brings out hidden details, making your clicks as perfect as they would be during the day. With its 8MP front camera with f/1.7 autofocus, you know your portraits are going to turn out just beautiful. You can go on clicking as many photos and videos as you like, and the 64GB internal storage will make sure you never get a message saying 'not enough space.'
   Enter Your Personal Assistant!
Bixby totally changes the way you interact with your S9 Samsung Galaxy smartphone. It's your personal assistant that understands the text, talk, and taps so you're never restrained to one mode of communication. It also revolutionizes the way you search. You don't even have to ask. Just show Bixby what you want by turning ON your camera app. It's so incredibly easy.
   Why 4G LTE Matters
The term 4GLTE is really two terms. 4G means the fourth generation of data technology for cellular networks ̶ following 3G, the third generation. LTE stands for Long Term Evolution and is short for a very technical process for high-speed data for phones and other mobile devices. Together, they make 4G LTE ̶ the fastest 4G service available today. Being the fastest network available means download speeds four to five times faster than 3G networks, which rivals some home broadband connections. The real hook, though, is the fact that consumers don't have to be at home to appreciate these speeds.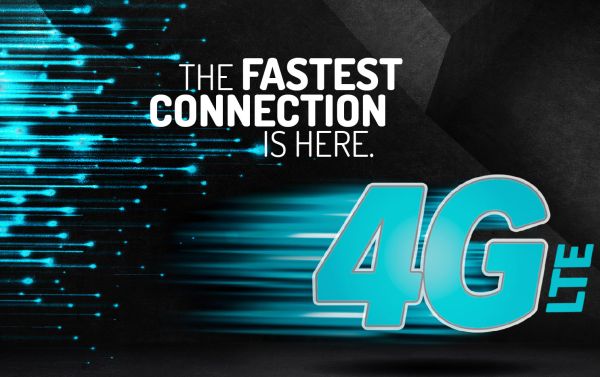 The Amazing ANDROID 8.0 Oreo
Android "Oreo" is the eighth major version of the Android OS. It was first released as an alpha quality developer preview in March 2017 and released to the public on August 21, 2017. It contains a number of major features, including notification grouping, picture-in-picture support for video, performance improvements and battery usage optimization, and support for auto filters, Bluetooth 5, system-level integration with VoIP apps, wide color gamuts, and WiFi. Android Oreo also introduces two major platform features: Android Go – a software distribution of the operating system for low-end devices – and support for implementing a hardware abstraction layer
     The Hybrid Slot
There is an expandable memory hybrid Slot with the new S9  and you get expandable memory up to 400GB. As you can also see the sim tray takes the memory card and the sim tray is at the top of the phone due to the design of the phone. The hybrid slot lets you replace the second SIM card and expand the memory by up to 400GB via a micro SD card, satisfying your ever-growing data hunger for good.
   IP68 Certified!!
An IP (Ingress Protection) rating is an international standard that shows you the level of ingress protection of your Samsung Galaxy S9. The Samsung Galaxy S9 devices have been certified to an IP68 rating. The Samsung Galaxy S9  is built to help you do more, in more places. With an IP68 rating, it is water-resistant in freshwater to a maximum depth of 1.5m for up to 30 minutes and is protected from dust – all without the need for extra cases or covers. Now there's less to worry about. You can enjoy the freedom to explore, stay connected, and capture the adventure.