Hp 8GB Metallic Flashdisk
Maya / Pre-sale Questions
Need Help? Contact Us via WhatsApp
Compare
Description
      Product Overview
HP 8GB pen drive not only looks stylish but is also a highly utilitarian device. The pen drive has a compact design and has a capacity of 8 GB. This device will let you carry important data along with you wherever you go.


   Features
The Hp pen drive can be easily connected to a computer. It does not require the installation of a driver and is a plug and play device. It supports Windows 2000, XP, Vista, 7, 8 and more. The fact that it is of version 2.0 means it will be supported by devices with 2.0 ports and of lower versions. Moreover, it also comes with a well-insulated housing and also perfectly safe for use. It has a wide operating and storage temperature too.
    Storage Capacity
With this HP 8 GB pen drive, you will be able to store and transfer bulks of PDF files, high-quality videos, songs and other necessary data. However, when it comes to high-definition videos, keep in mind that they take up a bit rate of about 8000 Kbps along with stereophonic audio at the rate of 284 Kbps.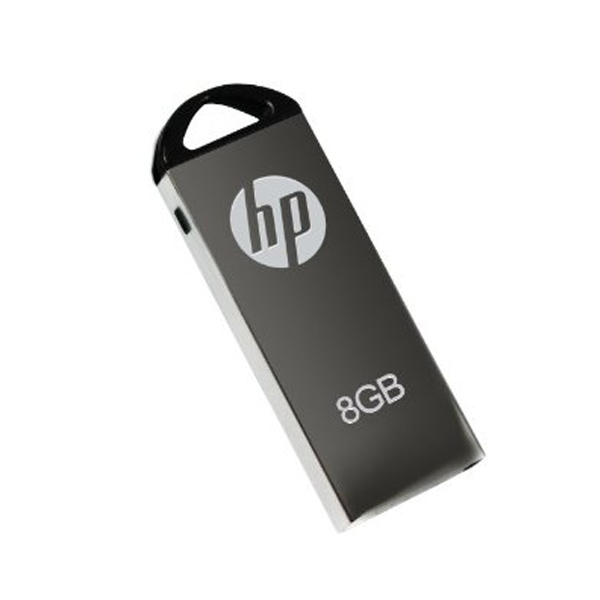 Image may not represent the actual product
Capacity: 8GB
Portable and Light
Classy Metal Design
Compact capless design
Electronic plating